Medallion Parking Garage (Downtown Scranton) - MED-601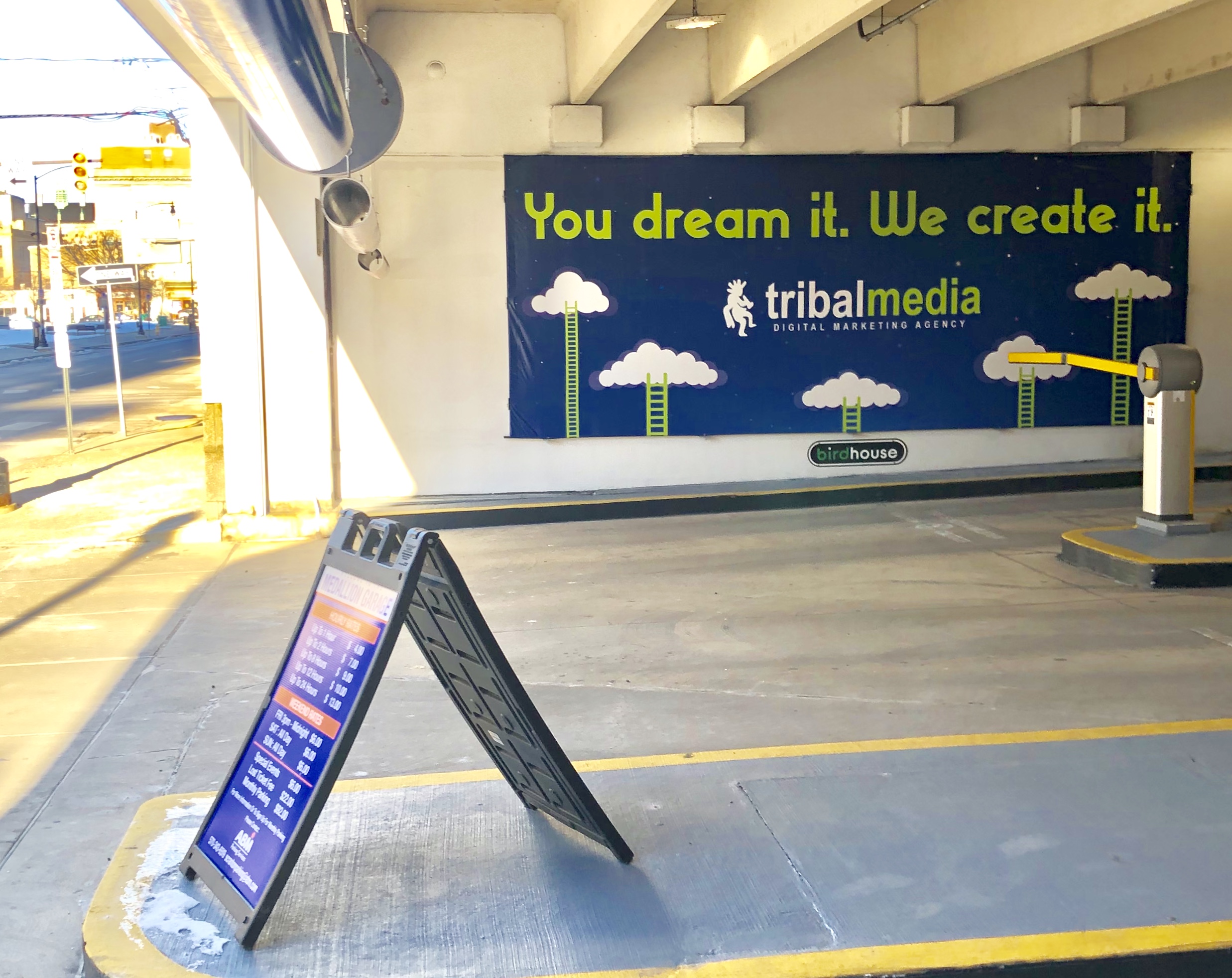 Location: 140 Adams Ave., Scranton, PA 18503
Coordinates: 41.40670000, -75.66250000
Market: Medallion Parking Garage
Type: Static - Parking Garage Media
Facing: South
Read: Lefthand
Dimensions: 8 x 20
Illuminated: Yes
Available: Yes!
Directly located across from the University of Scranton and Scranton's Courthouse Square. The garage is also connected to the Hilton Scranton Conference Center and one block from the new Geisinger Center under construction at the Marketplace in Downtown Scranton. Other notable businesses located within one block are as follows: Verizon, PJS Pub, BarTari, Northern Light Espresso Bar, The Wayne bank, and a half dozen Law Firms to name a few. Lastly, The next building directly across the street which is the former Lackawanna County Government Administration Building is under a new development by Jefferson Werner LLC, which is underway in development of a street level restaurant and retail space and about 60 apartments.

This sign is the most visible sign in the garage. It is seen by not only incoming and outgoing garage traffic, but is also seen by foot and driver traffic. The sign is clearly visible (and illuminated) by any Adams Ave. traffic that is stopped at the light at the Adams Ave and Spuce St. intersection next to courthouse square.
The Medallion parking garage is a newly renovated garage located across from courthouse square. It is surrounded by hundreds of local businesses. This garage sees an average of 10,000 cars each month.
Scranton - PA - Parking Garage Media
Return To Sign List