Corner of Vine St. & Wyoming Ave - SCR-002A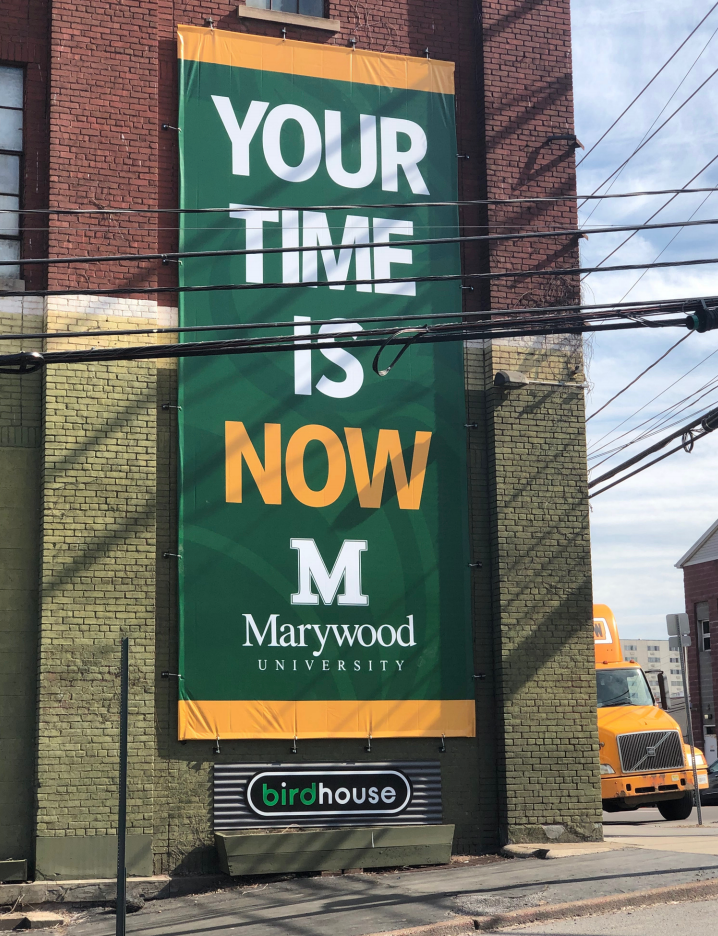 Location: 501 Wyoming Ave, Scranton, PA 18509
Coordinates: 41.41274400, -75.66099500
Market:
Type: Static - Outdoor Billboard
Facing: South
Read: Lefthand
Dimensions: 25 x 10.8
Illuminated: No
Impressions: 181,383 / 4 week period
Available: Yes!
This unit is located in downtown Scranton directly on the Battaglias Sporting Goods building. Sitting directly at a four way stop light which is highly visible from four city blocks with stop lights. This gives the unit incredible dwell time and exposure from downtown traffic.
Scranton - PA - Outdoor Billboard
Return To Sign List